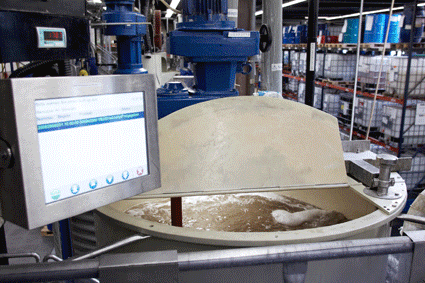 Commitment to our locations is a feature of our philosophy.
Based in Mönchengladbach, Germany. At home all over the world.
A company that advises other companies in the exemplary use of chemical products in line with legal requirements and carries out audits in this field (certification of "Chemistry on the safe side"), must behave in a corresponding manner. In this respect, hebro's company headquarters in Mönchengladbach is a testimonial in its own right to our adherence to the gighest standards in the fields of health & safety at work and environmental protection. Hardly surprising, then, that the location was awarded a seal by the German Occupational Accident lnsurance Association..

Thanks to a total investment volume of nearly € 10 m in the last five years, hebro has reduced the defect rates in all sections of the company and productivity and the capability to deliver have been sustainably improved. Targeted measures, such as promoting good working conditions, observance of all principles to increase cleanliness and tidiness, increased process automation, have been implemented with the aim of securing jobs and underline the company's commitment to its Mönchengladbach location.