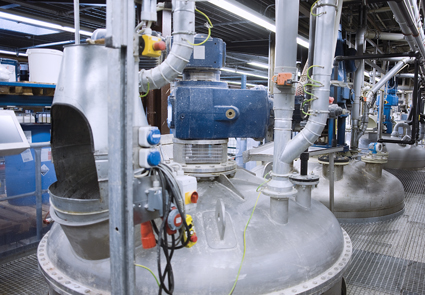 Achieving more together.
Current European legislation on the use of chemicals.
hebro chemie welcomed the REACH Regulation EU no. 1907/2006, which has been
in force since 1 June 2007, and defined a far-reaching approach to reorganising the way European
law treated chemicals. The two previous systems relating to recycling materials and
registering new substances were replaced by this new chemicals law that drew together all substances that were manufactured, imported, used or brought to the market as substances, in preparations or in final products.
REACH (REACH/Registration, Evaluation, Authorisation and Restriction of CHemicals) will,
over a period of eleven years, make it a requirement to register around 30,000 chemical substances in the EU. This registration will, in future, be a prerequisite for manufacturing,
bringing to the market and using such substances in the European Union (if the substance
is not registered, it has no market).

One of the great objectives of REACH is to improve measures to protect human health and our
environment. This overall aim is absolutely in line with the principles and objectives
of our own HSE policy (Health, Safety, Environment). For all of us at hebro chemie, protection of health the environment, occupational and machine safety and quality assurance
are indispensable components of our entrepreneurial activities. hebro has installed its own dedicated team for implementing REACH.
REACH will not only have far-reaching effects on the companies involved in the chemicals industry but also on virtually every sector of the economy (industry, trade, services) within the European Union.

The REACH regulation requires every company that manufactures, imports, uses or brings
to the market one tonne or more of the substances in question to be registered with the
European Chemicals Agency (EChA).
Click here to find out what hebro is doing to comply with these aims.